What's more fun than ordering custom mugs? That's right – making them yourself! Sign up for an afternoon of creating and relaxing with Soline.
The soline workshop is the perfect moment to relax and unwind with friends, family or solo with a group of like-minded people. 
Together we will explore the very basic of ceramics by making and painting your own funky mug. During this workshop your mind will be able to drift off into a creative space and your heart will be full of love, cookies and (cava)bubbles. 
Together we will create your mug from start to finish. I will explain the basics but the workshop is all about creating and relaxing. A perfect moment to unwind and let your creativity run free. 
Once your mug is finished, we set it aside to dry for a little while. You have a sketchbook to try out some designs and once you're happy you can choose colours from the swatches I've provided and start painting your mug!
As this workshop creates the perfect afternoon setting, you will receive some small pastries and bubbles while you wait for your mug to dry. A moment to chat, enjoy and admire eachothers work.
For me, working with clay is the ultimate moment of relaxing. your head start to drift off in a creative mood and your hands will always follow. 
Soline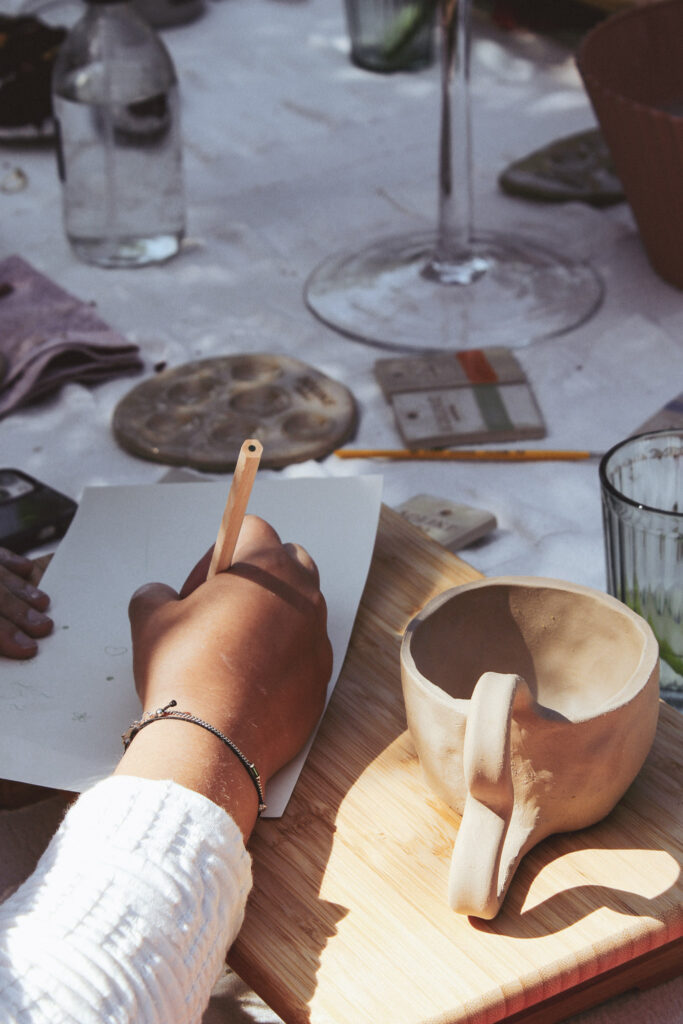 Don't worry about a thing.
When you book a Soline workshop, everything is provided for you. The workshop includes all the utensils and materials you need. No need to bring anything, only a happy heart and your (creative) hands.