Create your own funky mug
What's more fun than a funky mug? A custom funky mug! With the holiday season upon us, I wanted to give you the opportunity to create the perfect gift. Or the perfect excuse to treat yourself with some Soline Ceramics. 
we considered both design and burning benefits while creating our candles, making them suitable for both. whatever fits your needs, you'll find it here.
Its special and quirky designs make our candles perfect to spice up your interior. Place it in your favourite spot of the house and cherish it forever. 
Or simply use them for their initial intent: lighting them. OUr candles are made with natural ingredients and both beeswax and essential oils have plenty of health benefits.
What says I love you better than the bright light of a pretty candle? Compose your gift with our special gift wrapping.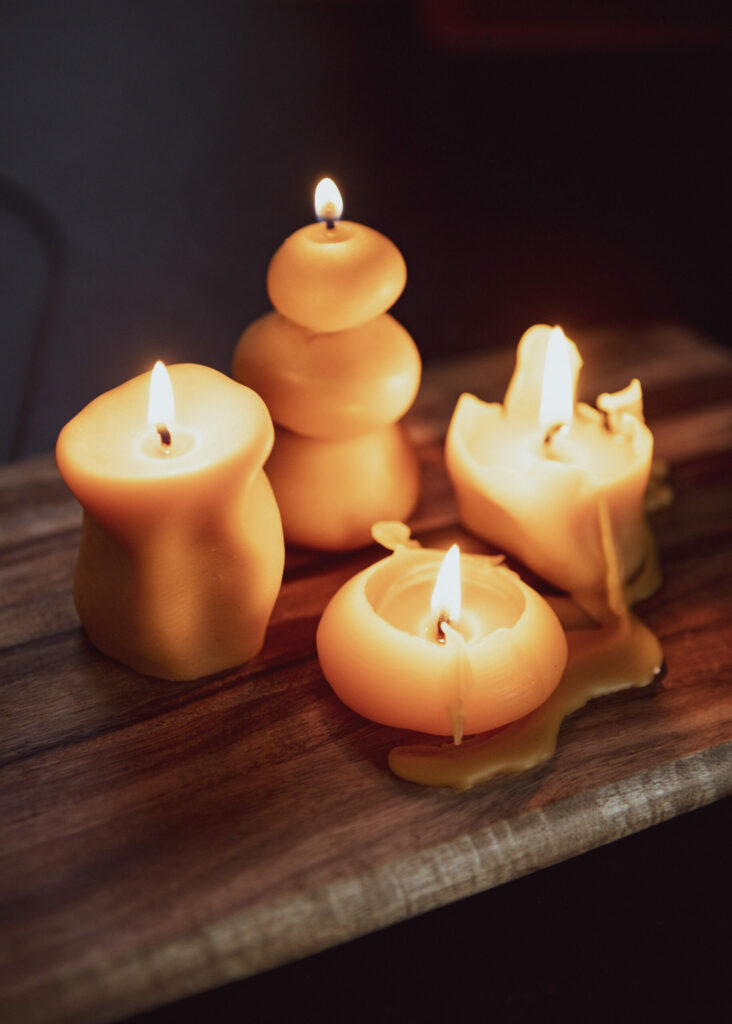 Soline candles are unique and funky. They begin their lives as clay bodies, crafted in our studio. Once their shape is final, they serve as a base for our candle molds, resulting in candles that carry the true character of a handmade object.
Keep an eye out for special editions. We love to create temporary designs and try – out new things. We'll announce new stuff on socials and when you subscribe to our newsletter